Up for TRADE ONLY.. A great condition Bally Party Zone.. Fully working and LED's.. Flippers are strong.. The pictures say it all.. Slight cabinet fade, playfield in great condition with very limited wear..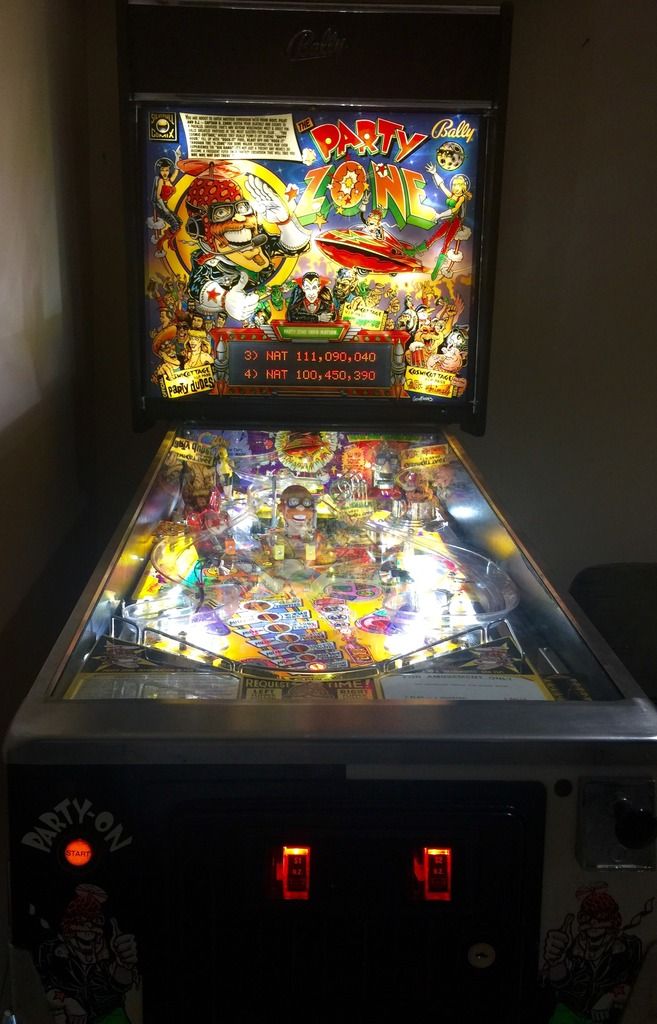 40 Pictures here:
https://goo.gl/photos/TfKZKLwKCDWeCdJP9
Looking to trade for one of these on my list:
+/- cash depending on the game and condition
Taxi 1988
Cyclone 1988
Earth Shaker 1989
Bad Cats 1989
Jokers 1989
Diner 1990
Whirlwind 1990
Fish Tales 1992
High Speed II 1992
Tales From The Crypt 1993
White Water 1993
Road Show 1994
Mary Shelley's Frankenstein 1995
Star Wars Episode I 1999
Revenge From Mars 1999
RollerCoaster Tycoon 2002
Wheel of Fortune 2007
If interested drop me a msg..
Game located in Ottawa.
Thanks