It's gone.
I have a Championship Sprint I have been considering trading away or selling because it's a huge beast and sadly won't go down into my basement. I'd love to trade it for a Pin, but I'm open to offers. You'd be hard pressed to find another in this condition.
I'd take $1200 for the game.
I picked it up a couple years ago as a complete and total wreck and restored it to new. The cabinet and electronics are 110%. It looks and smells like a new machine.
The Good:
Completely redid and repaired the cabinet, all new vinyl on the front and inner front panels.
Sides are now white laminate so they are tough and will look great forever.
New player colour-matched red and blue t-molding.
Stripped and rebuilt the control panel, original CPO is in beautiful shape.
Stripped and re-painted all metal cabinet trim parts
Rebuild coin doors, removed all rusty bits, patched holes in doors and repainted to new.
Stripped and completely rebuild pedals with new bearings.
CPU, Video, Audio 2 boards all rebuilt with new caps and reflowed where needed.
Installed a reproduction metal EFI cage over CPU board
Cleaned stripped and restored power supply
New switching power supply installed.
New Molex adapters and trifurcon pins on wiring harness where needed.
The not so good:
The medium resolution monitor has an issue with curl even after new caps, new flyback and HOT and so on. I got a number for a guy in Toronto who can likely fix it, but I've held off because I was pondering selling it and didn't want to put more money in. It's a crazy rare monitor, so any old WG4900 just won't do. Medium resolution displays are practically non-existent now. If you're inclined it can be fixed, if you don't care, I'd happily throw an LCD in it.
Here's my restore thread on KLOV
https://forums.arcade-museum.com/showth ... nt+restore
Here's a quicker shorter read here on MAACA
http://www.maaca.org/viewtopic.php?f=25 ... 5&p=184742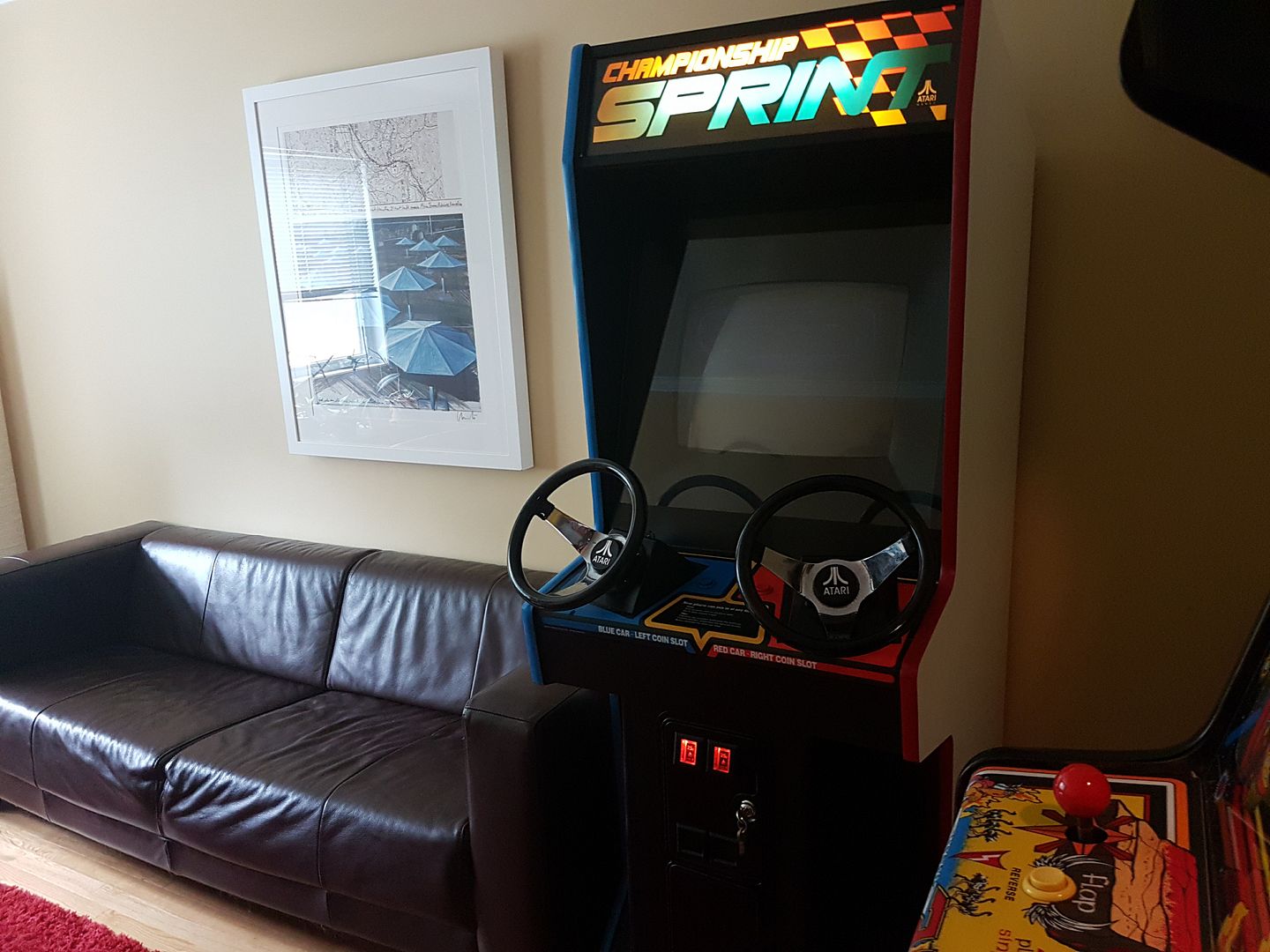 Many thanks!
Sean