So... yeah... ever had one of those evenings where you see something and say "wow... that is a funny cabinet. Never seen one. I MUST HAVE IT!"? Well yeah... I had that last night. LOL
So our local Newfoundlander, Linkage, posts a cab on Facebook... "come and get it, or goes to the trash" he says. Well, I looked at the pics and was instantly intrigued. I must admit, I am not 100% in tune with the Japanese cabinet market, so no surprise that I had never seen this. Admittedly... it doesn't look like much. LOL But... it is interesting. So I zoom in on the pics and I see "TEHKAN" on the right-side corner of the marquee. Hmm... Japanese. So I do a 10 minute research and find out that these cabs are considered one of the ancestors of the candy cabs. Most of the ones out there that are still alive are in arcade muséums in Japan.
Here is an image from the Natsuge Museum in Tokyo: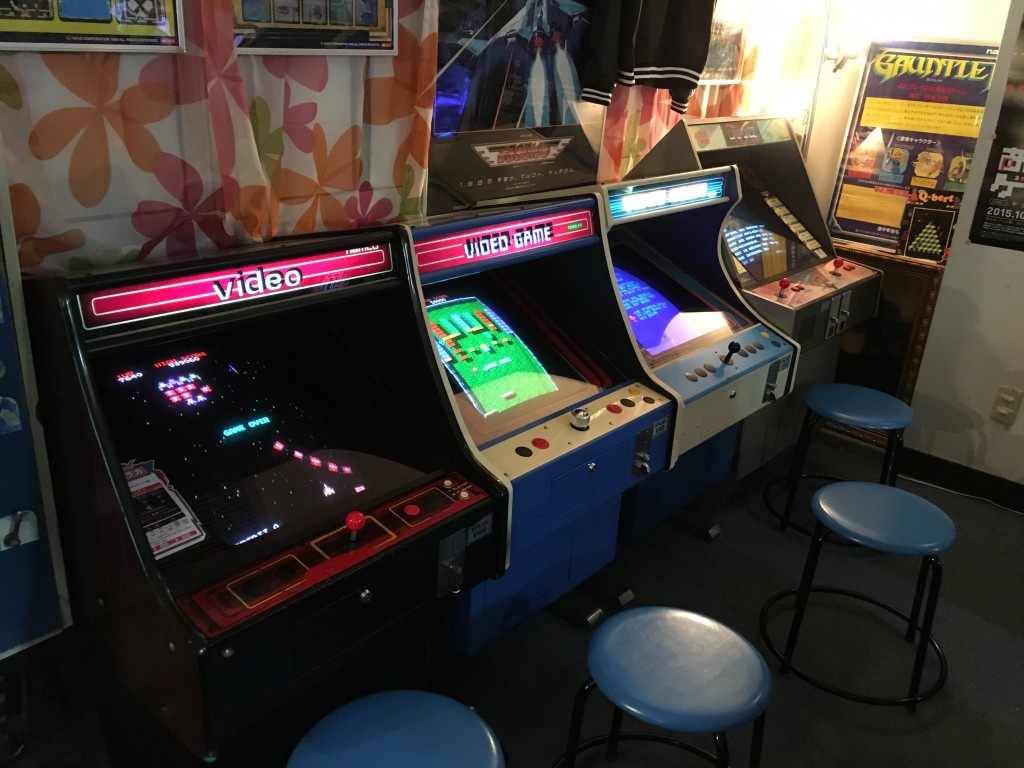 Link is here:
http://gaming.moe/?p=1315
So... who the fuck is Tehkan?? Well... a few years after producing these cabs, they were known as TECMO. And at this point, every owner of an NES is nodding in approval. LOL
So yes... I threw some coin Ralph's way and decided to save this little gem. Why? I will answer that with questions...
- How does a Japanese cab end up in Newfoundland?
- What does it look like Inside?
- Why the hell not?
- Would this be a great cab for my kids?
So, the journey begins... well... for this cab anyways. From Ralph's place to Day & Ross, to my place, and maybe to a gameroom show at some point.
Konichiwa!