SOLD A great condition Bally Party Zone.. Fully working and LED's.. Flippers are strong.. The pictures say it all.. Slight cabinet fade and scratches on right side ( can be seen in pictures ) playfield in great condition with very limited wear..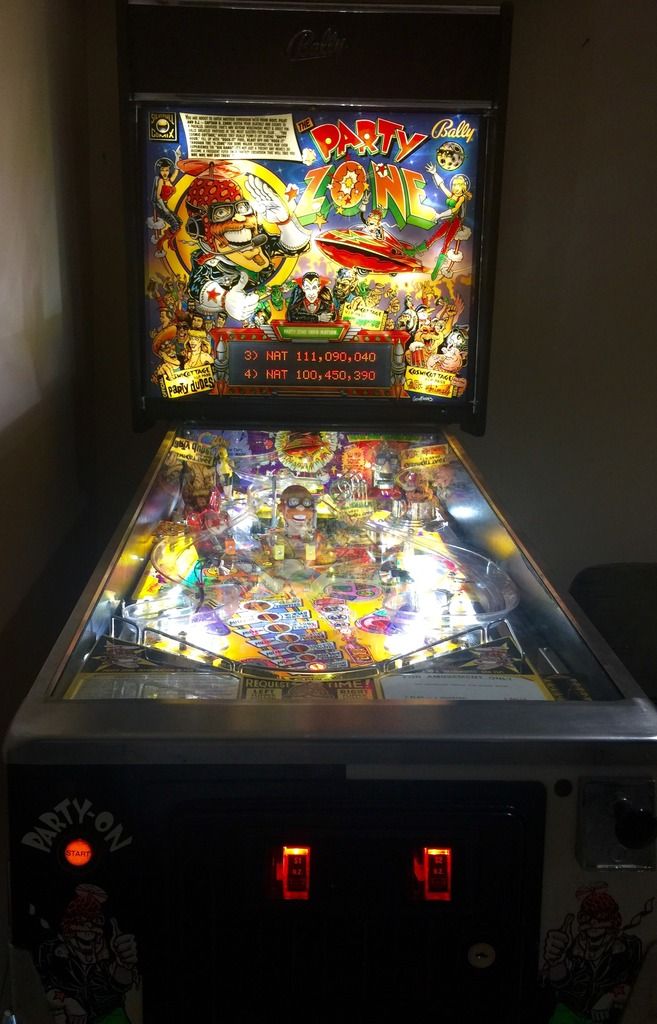 40 Pictures here:
https://goo.gl/photos/TfKZKLwKCDWeCdJP9
Looking to trade for another DMD released between 1990 - 1995 thats not Gottlieb.
If you have a trade sugestion let me know..
I personally like the title BUT i have to find a title that my wife likes..
+/- cash depending on the game and condition
I am open to driving or negotiating a middle ground for meeting up for trade..
CASH SALE PRICE: 2800.00
Game located in Ottawa.
Thanks