Picked up a Donkey Kong on Thursday from upper New York state. is in reasonable shape considering it has sat so long. Lots of mouse life in evidence, so that means a lot of cleaning for me. I wrapped up the basic decontaminating and starting cleaning some parts up Friday, today I stripped cabinet.
On the way home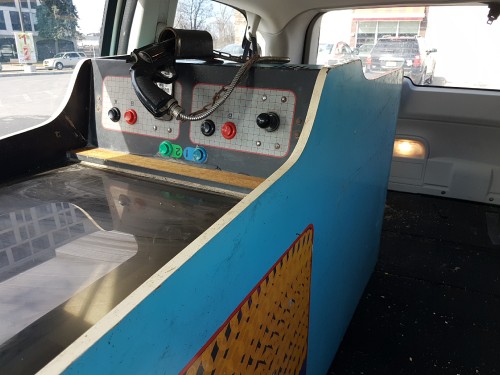 Hogan's Alley set up. CP looks pretty good.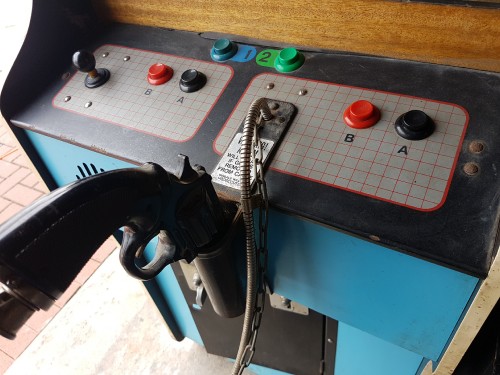 Not so sure about this monitor chassis. It'll get cleaned this week and we shall see. A local fella has kindly donated another 19" Sanyo, the 20-Z2AW, apparently it will be fine for Donkey Kong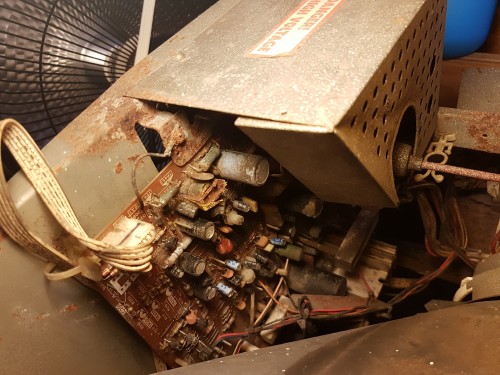 Washed all the parts and dried them out, sadly the mice nibbled the caps, almost all of them!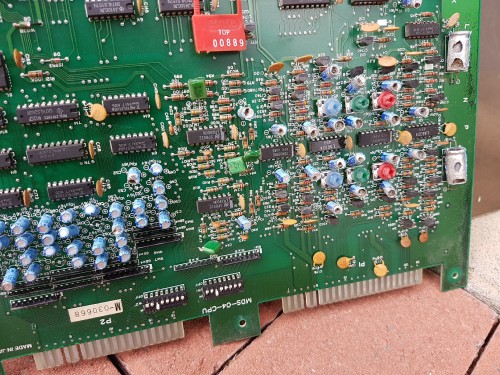 Inside the bottom of the cabinet is not clean! removing everything to sort that out. Spraying everything with Simple green 3 to kill any nastiness and then I think I will seal it with some type of clearcoat.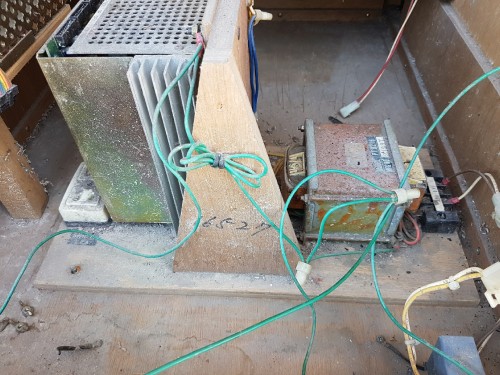 Almost done stripping parts out and also removing sideart.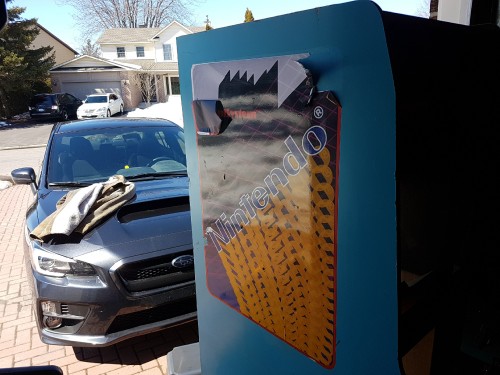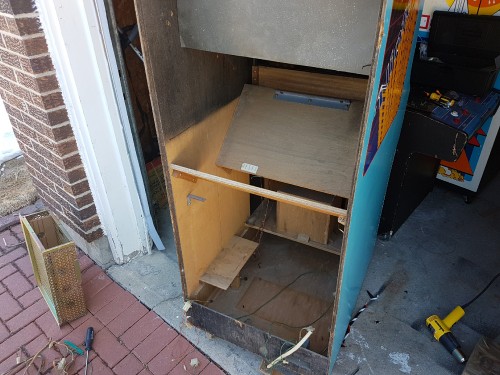 Done for the day. Lots done already. Now I need to sell off the bits I've removed and order everything I need from Mike.